Now Available!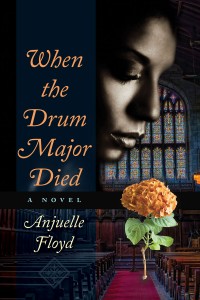 December 1967.
Martin Luther King, Jr. has begun laying out plans for his Poor People's Campaign. Florina Austin, newly married, spies a woman sitting on the steps leading up to the verandah where Florina and her husband will live. The woman's uncanny knowledge of the space that Florina will inhabit leaves her suspicious.
The following Sunday after church, Florina witnesses the woman, she has come to know as Agnes, caress Redmond's cheek. The look in Redmond's eyes betrays longing. Florina and Agnes are neighbors. Their husbands, Negro doctors in Poinsettia, NC, hold prominent positions in the social and political life of their community. When Agnes flees to Memphis and joins the Sanitation Workers Protests, all are aghast, none more than Florina. As they move towards the fateful day Dr. Martin Luther King is killed, Florina learns that marriage exposes the vulnerabilities of all who pledge their trough and body. It casts an even greater shadow upon the ones who vow love unto death, and do not deliver what they have promised. When the Drum Major Died shows what happens when we resist change in favor of worn out tradition, but also what can and does occur when we open our hearts and embrace the words, " … be first in love … be first in generosity … He who is greatest among you shall be your servant. …"
___________________________________________________________________
Also Available!
Other Titles Available:
"What happens when best friends become adults? … Life is but a series of choices, the consequences of which yield a drama that both weaves and unravels knots binding our lives to those we love.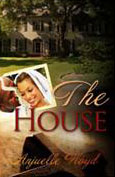 The House
"Floyd has woven together an intricate novel of the complexities of life in an average family and the healing process that is brought on by love and forgiveness…"
-Runpinne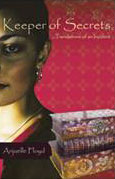 Keeper of Secrets
"Anjuelle Floyd, plays with delightful phrasing, spinning the reader into an enigmatic world of guarded implication, daring the reader to discover the deeper meaning…"
-Goodreads.com


                About The Author
Long before she began writing about the deeper, often darker side of love and loss, Anjuelle Floyd was a wife and a mother of three. She was also a licensed Marriage and Family Therapist, which immediately explains Floyd's unique ability to elucidate the inner workings of one's psyche in an almost poetic manner.
Floyd credits her love for books and even greater love for writing to the time she spent in her Granny's house as a child and teenager. A lover of the written word herself, her Granny had amassed a collection of books and magazines that, while Floyd now knows it to have been small, says she felt was very large at the time. She would spend many hours curled up on the floor in front of the case that held them and diligently leaf through their captivating pages.
"This was all great preparation for writing. My grandmother also told me stories about her family, most of whom were deceased. She gave me a great love for family, family connections and stories."
It is this love that Floyd passes along through her own written words.
A graduate of Duke University, Floyd received her MA in Counseling Psychology from the California Institute of Integral Studies, San Francisco. She has also received a MFA in Creative Writing from Goddard College, Port Townsend, Washington, as well as several certificates of participation from the Hurston-Wright Writers' Week and The Voices of Our Nations Writing Workshops. When she is not writing acclaimed manuscripts, she is teaching fiction classes at Perelandra College or coaching others through seminars, such as The Need for Family and using The Writing Process as a Path Toward Self-discover and Healing.
Anjuelle is the author of Keeper of Secrets…Translations of an Incident—a collection of interconnected short stories released in 2007—and The House—a novel released in 2010.
Sahel Ohin may be blind, but that doesn't stop her innate ability to see into the souls of those around her. A 35 year-old psychologist, Sahel finds herself caught in the middle of a heated feud between two life-long friends—Carl Pierson, Sahel's neurosurgeon, and Titus Denning, a cardiac surgeon and Sahel's husband.
Sahel is contemplating a surgical procedure that could potentially restore her sight, but also carries the risk of death. It is this risk that drives Titus to plead with Sahel to forgo the procedure and allow him to care for her instead. Carl, however, doesn't trust Titus's motivation and fears that Sahel's blindness is allowing her to remain captive to Titus's need for control.
Torn between her longing to see and a fear of the unknown, Sahel finds herself faced with a game-changing question when an intriguing strangers asks, "Do you believe…in life after death?"
It's the actions and events that follow that lead Sahel to realize it's not in the purpose of our actions, but in the integrity of our intent that we find grace that leads us to redemption.
FROM THE AUTHOR: "Seasons in Purdah shows what happens when best friends become adults, and how among many things, life is but a series of choices, the consequences of which yield a drama that both weaves and unravels the knots binding our lives to those whom we love, and who cherish us."
---

Other Books by Anjuelle Floyd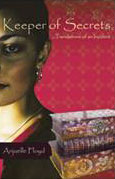 Keeper of Secrets: Translations of an Incident
When an attempted murder transforms an enclave of wealthy African-Americans in the Bay Area, all eight members share their perspectives. In this series of eight short stories, the characters reveal not only the underlying feelings that are preventing them from overcoming this violent event, but how they each are somehow connected to each other in an intricately woven manner.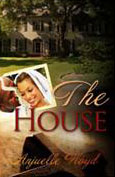 The House
After 30 years of marriage and four children, Anna finds herself in a lengthy divorce with her globe-trotting, perpetually unfaithful husband. But before the process comes to an end, Anna learns that her husband has been diagnosed with cancer and has less than a year to live. With that news, Anna shocks even herself when she brings him back into their home to live out the rest of his days. In that process, Anna is not only forced to deal with the brokenness of her marriage, but the damaging effects her unfortunate union has had on her now-grown children.

---
Read the Reviews:
"Seasons in Purdah is a very beautiful, loving, yet intriguing story that would make a great `Lifetime' movie for television."–Martha A. Cheves, Author of Stir, Laugh, Repeat commenting on Seasons in Purdah
"The dreamer is any and everything in their dream, but what if other people have experienced the same dream, shared the experiences with you? … Seasons in Purdah is a metaphorical journey of Sahel & Titus, Sahel & Carl, Sahel & James, Sahel & her dad, Sahel & her mom and Sahel & Sahel. … Highly stylistic in writing without fancy jargon, yet a beautiful play of words; this book makes a sheer brilliant read.
….and when you finish reading Anjuelle Floyd's Seasons in Purdah, you begin your Seasons in Purdah!"-
-Divya Rajan-Sriram (review of Seasons in Purdah @ Goodreads)
"The elegant, super-rich, super-accomplished African-Americans in Keeper of Secrets are as susceptible as anyone to conflicting passions, ones that may not be reconcilable in this world…Floyd pulls the reader into their lives without mercy." – Clive Matson, author of Let the Crazy Child Write! and First Ten Songs
"Great Book!" – Martha A. Cheves, Author of Stir, Laugh, Repeat commenting on The House
"The House is a beautiful, lyrical story of grief, acceptance and love. I highly recommend it and her other book, Keeper of Secrets…Translations of an Incident for those who enjoy exploring the human heart." – Amazon.com
"Anjuelle Floyd has a unique voice. At times, she confronts adversity, at others, embraces it. Her character studies astutely, but lovingly, reveal the inner workings of the human heart. Exposing them, she invites us to accept them for what they are." – Amazon.com
"The stories in Keeper of Secrets…Translations of an Incident, are about what goes unspoken in relationships as much as they are about communication. The author, Anjuelle Floyd, plays with delightful phrasing, spinning the reader into an enigmatic world of guarded implication, daring the reader to discover the deeper meaning veiled in the words." – Goodreads.com
"Floyd has woven together an intricate novel of the complexities of life in an average family and the healing process that is brought on by love and forgiveness. I would recommend The House to all readers and think this would be an intriguing book discussion pick." – Rundpinne