Posted by Anjuelle Floyd | Filed under Articles and Essays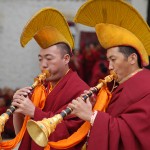 Hearing the words you've written and read in your own voice develops voice. It also awakens you, the writer, to your style of putting words together.
You hear when your words fall away from that established cadence and rhythm, and when they come together. You come to see the endless possibilities of music your words can and in so doing are made able to recognize when due to awkward phrasing the sounds clash from dissonance.
Reading your words also makes plain the simply mistakes such as typos, incorrect use of words and clichés that leave your writing dull and flat.
Reading your own words is empowering. It is also humbling. If you have not taken the time to craft engaging sentences, weave an interesting plot, develop authentic characters, all becomes apparent when your voice emerges carrying the words you have written upon your tongue.
Readers who do not like to read their own words are like authors who hate giving public readings. I know very few good authors who do not relish the process of reading their stories to others held in rapt suspension awaiting the next word.
Readers endear us with their trust by cracking open our books. The least we can do is read aloud what we have written. You need not read in front of anyone. Withdrawing to a solitary space with only ourselves as listener, and reading aloud the words we have penned or typed provides a most wonderful experience for realizing the gift with which we have been endowed.
What story do you like reading aloud, or having another read to you?
Why do you like hearing the words of this story read aloud?
Have you ever read aloud any of your stories? How was the experience?


Tags: eye, hearing, reading, rhythm, voice, writer
4 Responses to "A Writer's Voice"
Leave a Reply